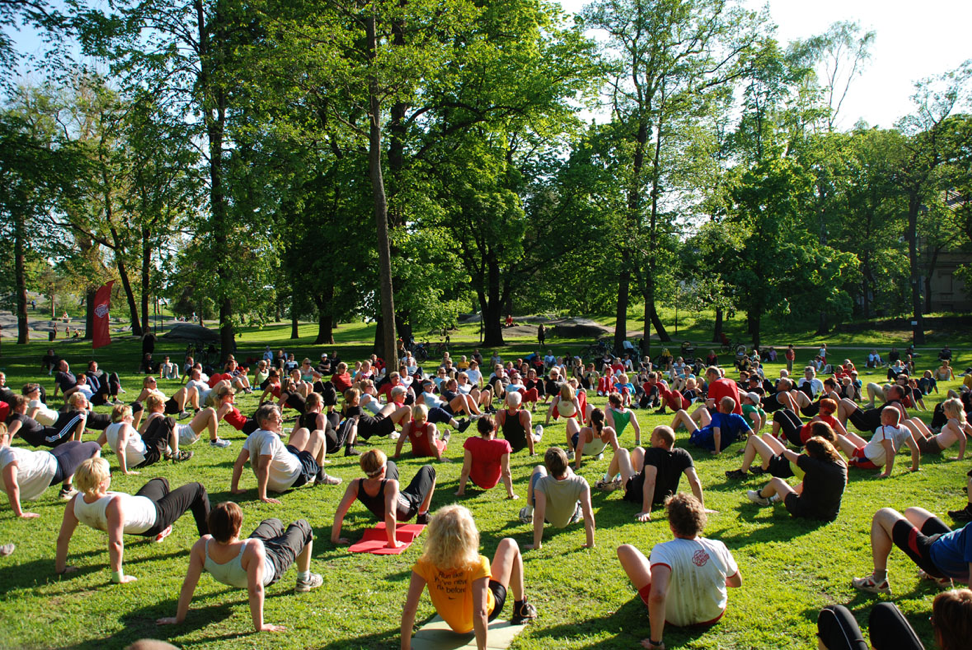 Calling all yogis and first-time individuals who are looking to reap the benefits of yoga! It's time to roll out that yoga mat and start improving your mental strength and flexibility. Throughout the Bay, there are various yoga studios all offering something unique. Although yoga can be intimidating with unusual terminology and difficult poses, yoga is an exercise for everyone. This week's blog will feature some Bay Area studios and local community classes.
Outdoor Yoga – Golden Gate Park
Right in the heart of the city, you can practice yoga under the trees and take in the wonderful outdoor scenery. Classes are hosted on Saturdays from 11:30 am to 12:30 pm and all levels of experience are welcome! By the end of class, you will have a personal understanding of the eight limbs of yoga and a deeper meaning of yourself. The group meets in the grove/picnic area between Queen Wilhelmina's Gardens/Windmill and 47th Avenue. Although open to the public, donations are welcomed. The Purusha Seva Project is a nonprofit organization that brings the Purusha Method of Yoga to at-risk populations such as Veterans.
Yoga to the People – San Francisco and Berkeley
Located on Shattuck & University in Berkley and another on 16th & Mission in San Francisco, Yoga to the People allows anyone to join the fun! Classes range from 7 am to 9 pm with a donation-based system which provides flexibility among yogis. The suggested donation per class is $10. It's important to note that these 60-minute classes fill up quickly, so they advise you to show up at least 15 minutes early.
Flying Studio – Oakland
The Flying Studio offers a variety of different yoga styles and paces. From a challenging deep flow class to a calming candlelight yin, there is a class for everyone! Just like Yoga for the People, the Flying Studio also offers classes based on a donation system. Additionally, all the proceeds go to a local nonprofit organization. Suggested donations range from $9-$14.
If you're thinking about selling or buying a home or looking for investment property in the San Francisco Bay Area (Oakland, Berkeley, Piedmont, Albany, Kensington, El Cerrito) contact Parisa Samimi, Real Estate Broker and Top Producing Agent at Golden Gate Sotheby's International Realty in Berkeley. More than 20 years of comprehensive industry experience.