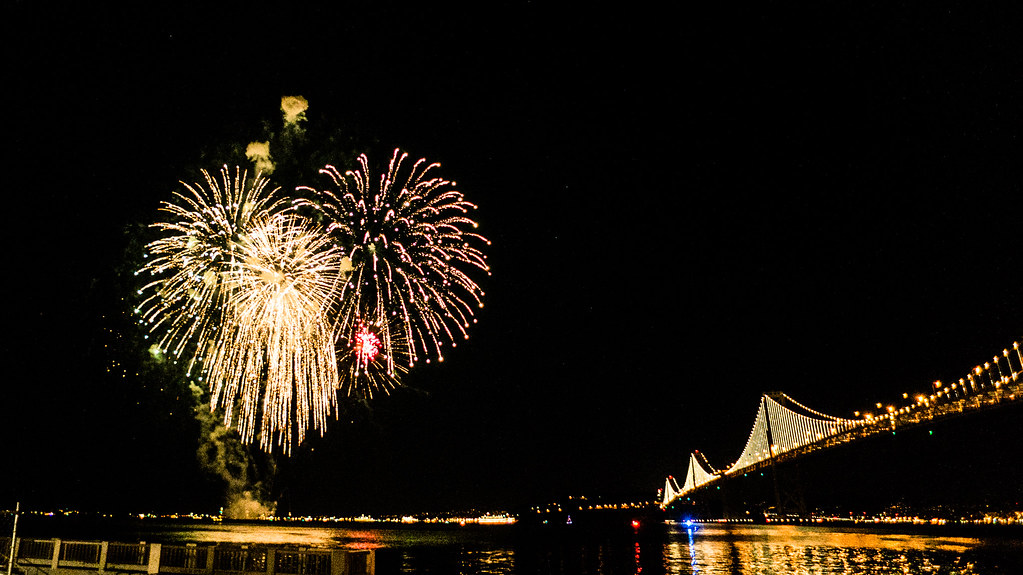 There is always lots to do around the Bay Area, especially during the summertime. July is the first full month of summer which means fairs, festivals, and fun all month long. This month's "What's Around the Bay" gives you three fun activities to do around the Bay Area throughout the month, including several options for the Fourth of July!

Marin County Fair (July 3 – 7)
The Marin County Fair is an annual fair in San Rafael. The event features different activities and attractions like live music, carnival rides, and different exhibits. The fair runs from 11:00 am – 11:00 pm from July 3rd – 7th. Tickets are available for purchase, but children 12 and under are free!
Fourth of July Festivities (July 4)
The Fourth of July is probably one of the most festive days of the summer. If you want to spend the day at a neighborhood BBQ but end the night with a perfect view of fireworks, head to the end of Municipal Pier or the front of Pier 39 in San Francisco. Fireworks will start just before 9:30 pm. Pro tip: head there early to get a good spot and to avoid traffic.

Want to be cruising on the water during the firework display? Get a ticket to the Speak Easy Fourth of July Cruise! This is a 20's themed cruise with DJ's, a hosted bar, and a buffet. Not to mention a perfect view of the fireworks! Click here for more information.

If you want an all-day activity, check out the Fourth of July Parade in Alameda. The parade begins at 10:00 am and features fun for the whole family! This parade is one of the biggest July 4th parades in the country, so you won't want to miss it. Click here for more information.

Oakland Wine Festival (July 21)
If you're a fan of wine, this event is for you. On July 21st, head to Oakland to enjoy the third annual Oakland Wine Festival. At the festival, you'll have the opportunity to sample over 100 wines and learn about them as well! Click here for more information.

If you're thinking about selling or buying a home or looking for investment property in the San Francisco Bay Area (Oakland, Berkeley, Piedmont, Albany, Kensington, El Cerrito) contact Parisa Samimi, Real Estate Broker and Top Producing Agent at Golden Gate Sotheby's International Realty in Berkeley. More than 20 years of comprehensive industry experience.