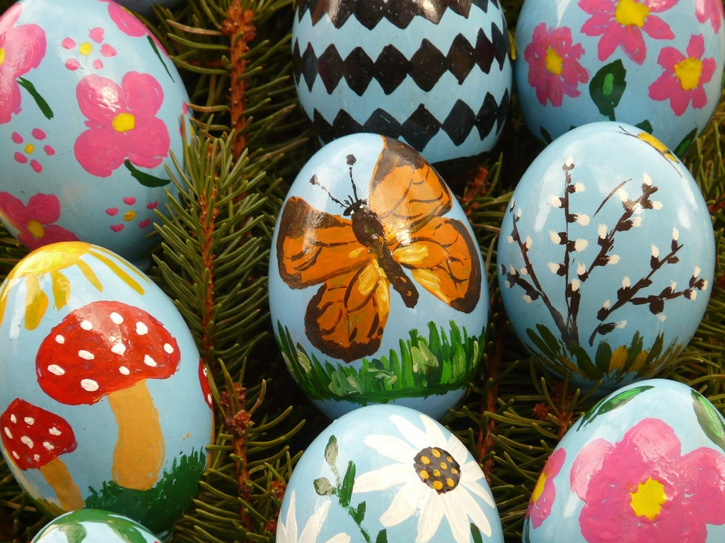 Grab your baskets and bunny costumes and hop on over to a local Bay Area event! From Easter egg hunts to Spring Celebration Festivals, this blog will review some of the local egg-citing favorites around the Bay. So, bring the kids and jump over to an egg-cellent adventure.
Union Street's Easter Parade and Spring Celebration:(San Francisco, April 21st)
Said to be the biggest little parade in San Francisco, this fantastic celebration displays some wacky and fabulous organizers featuring roller-blading butterflies and creative mini-floats. The event takes place from 10 am to 5 pm with the parade starting at 2 pm. The cost is free and is fun for all ages! The celebration will also include children's activities and live music. Located in the heart of San Francisco at Union Street, you won't want to miss the fun. Bring the whole family or just some friends and celebrate Easter and Spring.
The Jumin' Bunny Festival at the Dunsmuir Hellman Estate: (Oakland, April 20th)
Hosted by the City of Oakland Office of Parks, Recreation, Youth & Development, come join the excitement at the Dunsmuir Hellman Historic Estate. The festival welcomes children of all ages with egg hunts, games, entertainment, face-painting and crafts, bouncing houses, food, and even a petting zone! This event will take place on April 20th from 10 am – 3 pm. Tickets are available online at https://www.eventbrite.com/e/jumpin-bunny-festival-tickets-55034537784#tickets.
Angel Island Spring Festival: (San Francisco, April 21st)
Looking for a free family event for Easter weekend? Join Basecamp Hospitality and guests at the 3rd Annual Angel Island Spring Festival. This event is held from 11:30 am to 2 pm on April 20th. Children of all ages can participate in the ceremonial egg hunt with various prizes to win if they find a golden egg. Additionally, adults will receive complimentary wine and beer tasting! There are even tickets available for an island tour! Visitors can access Angel island via ferry service. Ticket prices vary by location and age.
If you're thinking about selling or buying a home or looking for investment property in the San Francisco Bay Area (Oakland, Berkeley, Piedmont, Albany, Kensington, El Cerrito) contact Parisa Samimi, Real Estate Broker and Top Producing Agent at Golden Gate Sotheby's International Realty in Berkeley. More than 20 years of comprehensive industry experience.