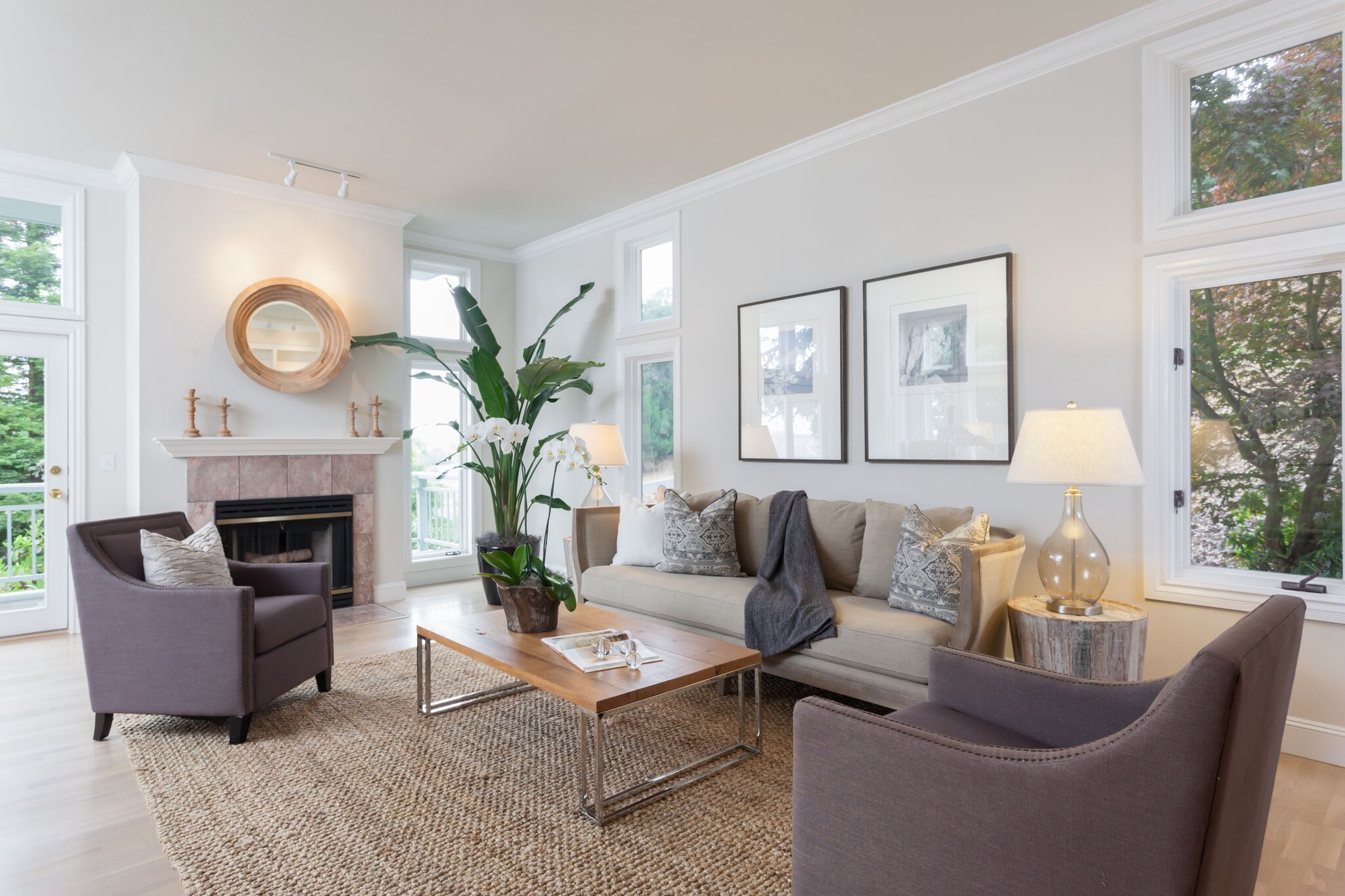 You may recall my blog post from a few weeks ago about curb appeal where I explained tips on how to make your home look appealing from the outside. Today, let's talk about how to make your home appealing to prospective buyers from the inside.

Staging is an extremely important part of the selling process, because it presents the house in a way that allows the buyers to see themselves living there. The California Association of Realtors states that if a home is staged, it is 81% easier for buyers to visualize the home they are seeing as their future home. With staging, the goal is to set up the house in a way that will be welcoming to the people who are coming to view the house. If you want to sell your home while you are still living there, there are still ways you can stage the house to make it look professional, new, and welcoming. These simple tips will be a great start in the staging process and won't break the bank.

Declutter
If you want prospective buyers to be able to visualize themselves living in the house, they don't want to see the pile of old files that you keep in the corner of your bedroom or home office. Decluttering your home will make the buyers focus on the house, and not your stuff. Remember, "less is better" to keep the attention on the house. Get some baskets or stationery boxes to put files in and put them in shelves in the hallway or living room. This will hide the clutter while also showing the possibility of storage space to the potential buyers.

Enhance Lighting
If you want your home to feel warm and inviting, make sure you have lamps and light fixtures that will brighten every room. Set the mood in the master bedroom by placing reading lamps on either side of the bed, and open up the hallways with bright and beautiful lightbulbs. Nothing says "welcome home" like a house filled with warm lights.

Fresh Paint
If a few rooms in your house are feeling a bit dreary, paint the walls with a fresh coat of a neutral color. If the walls are neutral and clean, potential buyers will be able to imagine different uses for the rooms. You want them to walk in and say "this room would be perfect for …!"—that's what's going to sell the house.

Plants
Nothing makes a room more alive than fresh plants and flowers. Use plants from your yard or buy some long-lasting branches or flowers to decorate the house. Tall sunflowers, when in season, are always a good choice. Don't forget to put fresh flowers on the dining table, and on the bedside tables. This will instantly make the home feel more livable.

Make the Bathrooms Spa-Like
Something that will make your home seem more luxurious is to make the bathrooms feel like a spa. This doesn't mean install a sauna and retile the whole bathroom. This means roll-up some fresh towels and place them in a basket by the sink with a sprig of lavender beside it, or put some bath salts in jars by the tub along with a few candles. Wipe down tile surfaces and faucets to give them their shine back; and voila! the bathroom will feel inviting and relaxing.

So, the idea is to let the buyers see the house as if they could be living there, and not see "you" living there!

If you're thinking about selling or buying a home or looking for investment property in the San Francisco Bay Area (Oakland, Berkeley, Piedmont, Albany, Kensington, El Cerrito) contact Parisa Samimi, Real Estate Broker and Top Producing Agent at Golden Gate Sotheby's International Realty in Berkeley. More than 20 years of comprehensive industry experience.