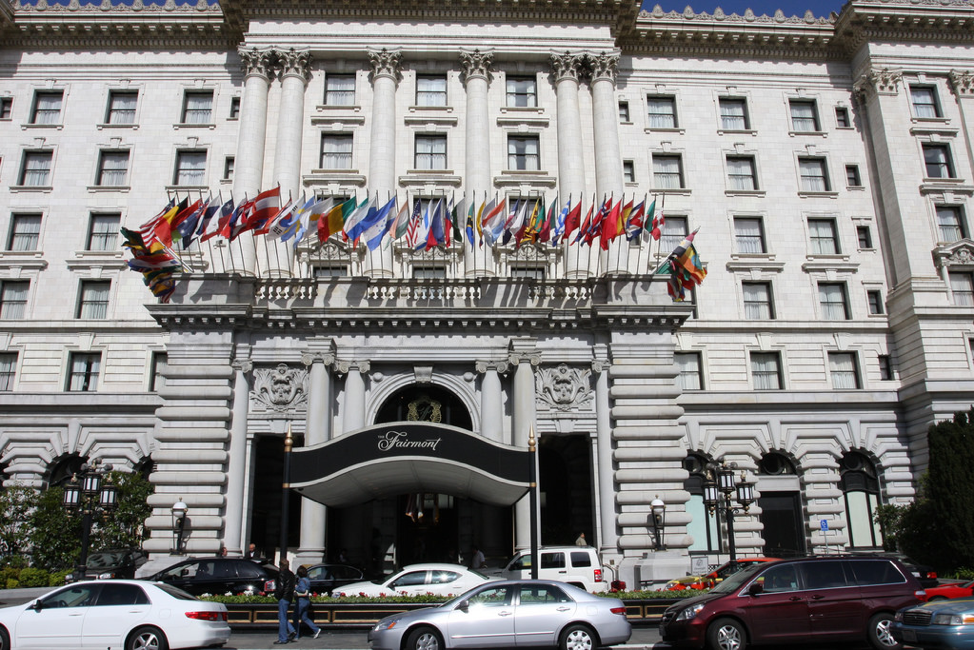 There is a beautiful display of the holiday season at the Fairmont in San Francisco. The Fairmont has delighted guests for more than a century with their two-story Gingerbread House. The Fairmont's culinary and engineering teams have joined forces to construct a remarkable and extraordinary, Victorian style creation. The magnificent work of art is built with thousands of gingerbread bricks and gallons of icing, topped with enormous amounts of candy. Additionally, guests can enjoy a champagne bar while admiring the lobby's 23-foot Christmas tree. An incredible attraction for all ages, the Fairmont is a true festive staple and one of the worlds most beloved holiday destinations.
The Fairmont has created holiday festivities and ambiance for their enchanted guests for over a hundred years. For the entire month of December, memories can be cherished at the must-see construction of the life-sized Gingerbread House. It's even bigger than last years! According to data from the hotel's website, the impressive, edible adobe stands more than 25 feet high, 35 feet wide and 10.5 feet deep and features 6,000 homemade bricks, 1,650 pounds of candy and 3,300 pounds of icing.
The one-of-a-kind gingerbread house also offers packages to enjoy an exclusive way to embrace the holiday season. You and your party can reserve space inside the house for afternoon tea, dinner or a special occasion. For more holiday activities and ticket at the Fairmont, click the link for more information https://www.fairmont.com/san-francisco/promotions/holidays/.
If you're thinking about selling or buying a home or looking for investment property in the San Francisco Bay Area (Oakland, Berkeley, Piedmont, Albany, Kensington, El Cerrito) contact Parisa Samimi, Real Estate Broker and Top Producing Agent at Golden Gate Sotheby's International Realty in Berkeley. More than 20 years of comprehensive industry experience.