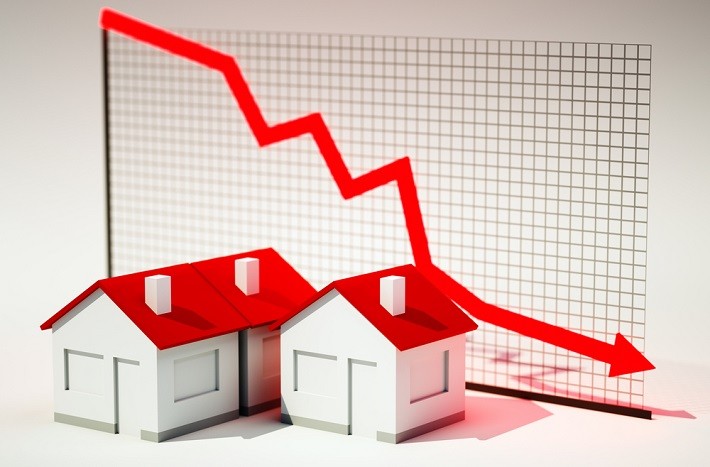 September home sales fell 8.1% percent compared to last year; this is the third month in a row with declining sales.
Other real estate trends as we kick off the final quarter of the year:
Real estate continues to increase in price: up 7.6% in September to a national median sale price of $288,000
Declining inventory is not specific to the Bay Area. On a national level, the number of homes for sale plunged 10.9%, continuing the 24-month streak of declining inventory. With fewer than six months' supply, this remains a sellers' market.
The median number of days on the market increased from 39 in August to 42 in September.
Housing market running on fumes due to low inventory
According to Redfin chief economist Nela Richardson, "The housing market is running on fumes due to low inventory. September marks the first time since 2014 that we've seen three consecutive months of year-over-year sales declines. The inventory shortage is most severe for affordable homes. There has not been an increase in homes priced under $260,000 in two years."
Weather took its toll on Florida and Houston
Hurricanes Irma and Harvey meant that real estate sales were put on hold as communities dealt with the storms and their aftermaths. Real estate activity is expected to be more volatile than normal in these markets.
Other September highlights across the U.S.
Competition
Seattle led the market, with nearly half of all homes pending sale in just 10 days, down from 12 days from a year earlier.
San Jose, Boston and Portland, OR were next at 14 median days on market, followed by Oakland (15).
The most competitive market was San Francisco; 71.7% of homes sold above list price, followed by 71.6% in San Jose, 64.6% in Oakland, 47.7% in Seattle and 42.7% in Tacoma.
Prices
San Jose had the nation's highest price growth, rising 16.3% since last year. The median home price in this part of Silicon Valley is now $1 million. Tucson had the second highest growth at 15.8% year-over-year price growth, followed by Tacoma (14.5%), Las Vegas (14%) and Seattle (13.3%).
Just 3 metropolitan areas saw price declines in September: Camden, NJ (-6.4%), Baltimore (-3.1%) and Newark (-2.7%).
Inventory
San Jose had the largest decrease in overall available inventory, falling 51.7% since last September. Rochester (-27.3%), Buffalo (-26.9%) and Oakland (-26.5%) also had fewer homes on the market than a year ago.
Salt Lake City had the highest increase in the number of homes for sale, up 39.6% year over year, followed by Baton Rouge (34.0%) and Tulsa (13.8%).
Looking for a realtor who has a thorough understanding of the East Bay real estate market? Contact Parisa Samimi. More than 20 years of comprehensive industry experience.