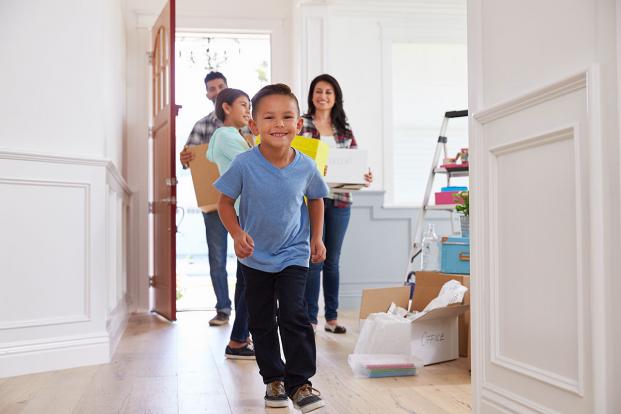 More than 90% of U.S. housing markets saw annual price growth in the fourth quarter, and according to the National Association of Realtors' (NAR) quarterly report, the San Jose metropolitan area is leading that growth for the entire country.
Price growth the result of shrinking inventory
It's no surprise to Bay Area residents trying to buy a home that spiraling price growth is the result of a continually shrinking inventory. There were 1.48 million existing homes on the market at the end of the fourth quarter, down by 10.3% from the fourth quarter of 2016.
According to the NAR:
The median home price in the San Jose area was $1.27 million, a year-over-year gain of 26.4%, making it the most expensive and fastest-appreciating real estate market in the country.
San Francisco is the country's second priciest market; it posted a fourth-quarter median sales price of $920,000, up by 10.8% on an annual basis.
Oakland has joined the top ten cities ranked for supply and demand; supply dropped 25% year/year.
Job growth and a booming tech sector mean that there are many buyers who can afford escalating real estate prices, but it can be difficult to find homes on which to bid.
Bidding wars have become the norm
Throughout the Bay Area, inventory continues to be low, and the number of homes on the market has fallen for 17 months straight. As we mentioned in an earlier article, if a home is well priced and in good condition, buyers can expect bidding wars.
Winning the bidding wars with an escalation clause
An escalation clause is an addendum to a real estate contract that allows potential homebuyers to set the maximum amount they will pay for a home in the event of multiple offers/bidding wars.
Prospective homeowners identify how much more they will pay for a property in incremental amounts to try to seal the deal, which could prevent them from overpaying and eliminating back-and-forth bids. Escalation clauses are becoming common in highly competitive housing markets like San Francisco and Seattle.
This strategy can be a gamble for both buyers and sellers. Buyers run the risk of exposing their hands to competing bidders by disclosing the maximum amount they are willing to pay. Sellers risk leaving money on the table by not asking buyers for best-and-final offers.
What can you expect in 2018?
Real estate experts and economists talk about the challenges of affordable housing. With that challenge come a wide range of related socioeconomic issues, including long daily commutes that disrupt families and affect quality of life. Unfortunately for prospective homebuyers, no one expects the housing situation to improve in 2018.
If you're thinking about selling or buying a home or looking for investment property in 2018, contact Parisa Samimi, Golden Gate | Sotheby's International Realty in Berkeley. More than 20 years of comprehensive industry experience.