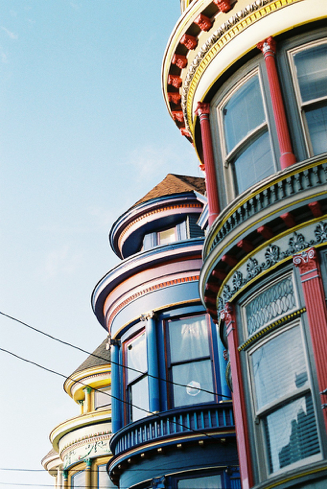 As we welcome the New Year next week, Sotheby's and I would like to update you on the current state of the real estate market throughout the entire Bay Area. In this blog, I will report statistics about the housing market as well as important aspects that support this data. For this statistical report of the regional housing market, I will attach some graphs and tables that take a closer look into the ten counties associated with the Bay Area.
*It's important to note that this data is sourced from local Multiple Listing Service (MLS) organizations and the data is taken from the Q3 2018 market report with primary focus on single family homes.
There was a strong rise in employment this quarter. The rise accounted for about 2.1% year-over-year in the Bay Area. This translated to about 86,000 jobs. Additionally, hiring in the educational and health services sector expanded by 3.7% year-over-year. Furthermore, venture capital investment remained strong throughout the first half of the year and reached $20 billion, up 32% from the same period the year prior. The Bay Area continues to bring in high-educated and innovative talent which should bring growth and expansion throughout the next couple of years.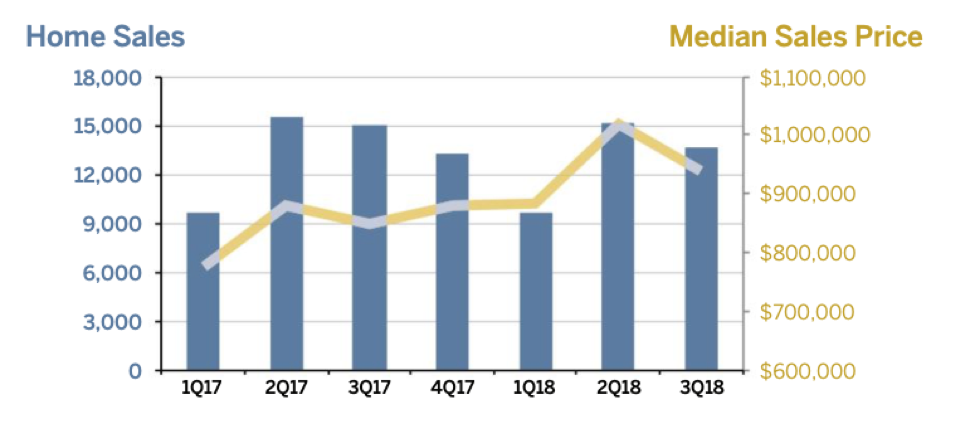 After multiple years of rapid home price appreciation, the pace of sales has decreased. A sharp increase in home prices at the lower end of the housing segment has pushed many buyers, particularly first-time buyers, out of the market. As a result, few households are able to purchase homes and affordability remains a concern. The median home price in the third quarter was $940,100. Although some concerns over affordability in the lower end segment, there is still strong demand in the middle and upper end of the market. To afford a house priced at $1.2 million, a household would need to make about $200,000 annually. In the Bay Area, 583,000 households had a median income of at least $200,000 last year.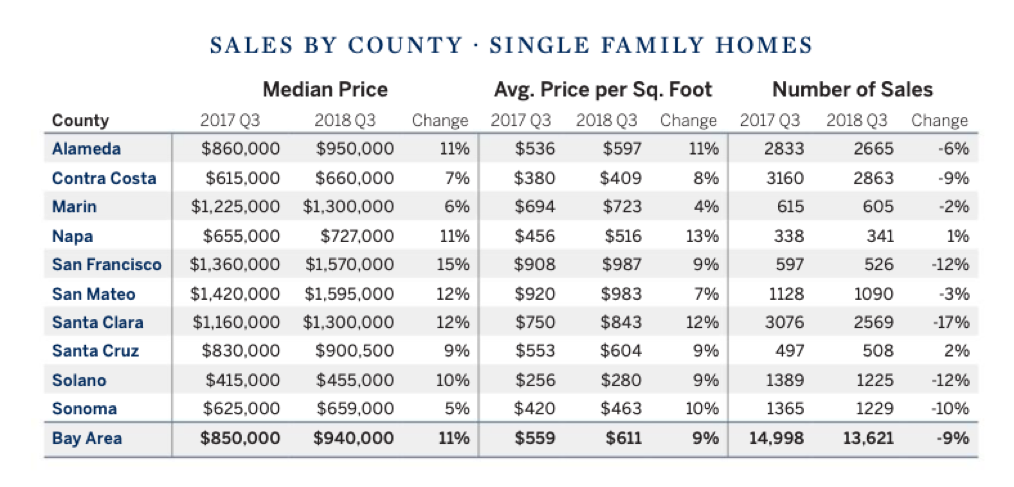 Despite the market slowdown, the Bay Area appears to still be a seller's housing market, reflecting the demand for housing. According to data, the average home stays on the market for 30 days. Furthermore, due to demand, many buyers are willing and able to pay more over asking price to purchase a home.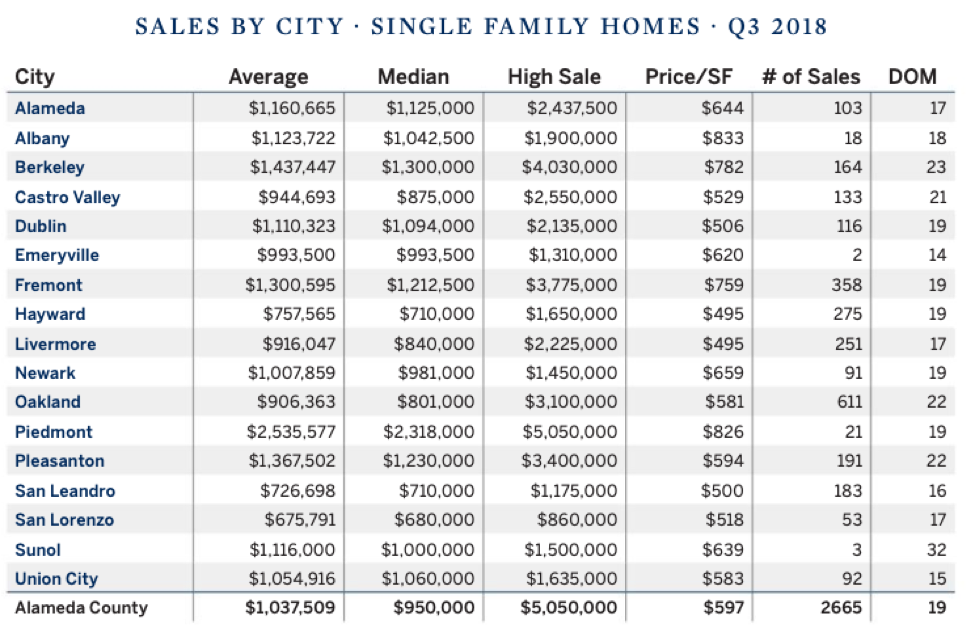 The graph above focuses on the single-family homes in the Alameda County. If you're thinking about selling or buying a home or looking for investment property in the San Francisco Bay Area (Oakland, Berkeley, Piedmont, Albany, Kensington, El Cerrito) contact Parisa Samimi, Real Estate Broker and Top Producing Agent at Golden Gate Sotheby's International Realty in Berkeley. More than 20 years of comprehensive industry experience.