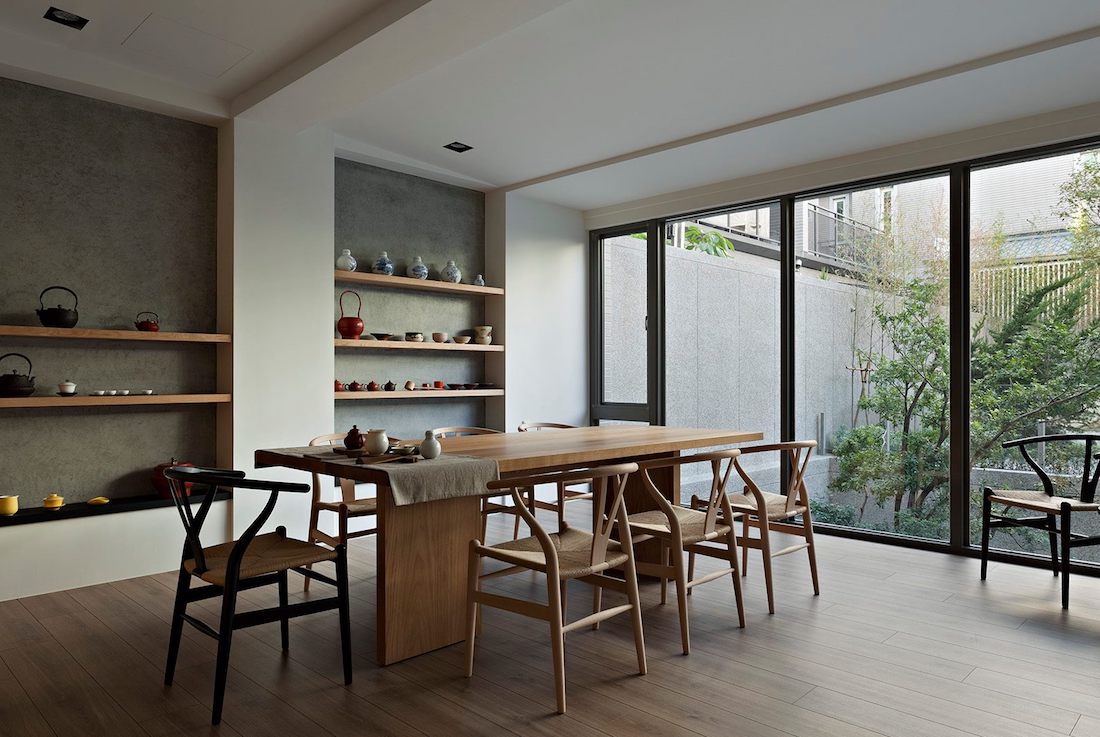 One of the hottest trends in home décor right now is called Japandi, and it's an amalgamation of Japanese and Scandinavian design elements. If you think about these styles you immediately think of words like spare, simple, sleek, modern, classic, timeless and enduring. Throw in minimalism, a devotion to nature and dramatic contrasts. Here are some cues to Japandi design.
Look for a collision of minimalism and elegance
Minimalism is a key cornerstone of Japandi. Functionality over fancy flourishes and frills. Achieving Japandi means eliminating clutter, letting natural light flood the room and opting for a few statement pieces to create a décor that's simple yet dramatic and aesthetically cohesive.
Color contrast for drama
Minimalism can be boring with its monochromatic color palette, so pastels are often used in Nordic homes and dramatic accents and unexpected color blends are used to create contrast.
A focus on natural materials
Both Nordic and Japanese design deploy natural materials. Look for dark and whitewashed wood. Rustic timber is sometimes used for bathroom flooring. Japandi designers like to use other natural materials such as stone, ceramics and organic fabrics in pastel colors.
Green pieces for charm and freshness
Japan and Scandinavian countries have always been recognized for their use of natural materials, bringing the outdoors inside. Japandi-styled homes include indoor plants and mini-botanical gardens. Look for greenery in the bathroom and kitchen, but unlike in Scandinavian homes, plants favored by Japandi designers are slightly different size- and color-wise. The new hybrid style relies on large plants without blossoms in imposing ceramic pots that become graceful room centerpieces.
Warm up with the right accessories
Sound a little too austere? Choose traditional accessories such as authentic tatami mats, Oriental tapestries, woolen throws and ceramic pots. Dark leather upholstery is also at home in a Japandi room as are vintage and mid-century modern pieces.
Japandi is a versatile blend of ethnic décor styles which is gaining momentum. With the Scandinavian emphasis on function over form coupled with the beauty of the imperfect inherited from Japanese design, Japandi will likely be a trend with staying power, so give it some consideration if you're considering a remodel or home makeover.
Looking for a realtor who understands the East Bay real estate market, including the luxury home market? Contact Parisa Samimi. More than 20 years of comprehensive industry experience.