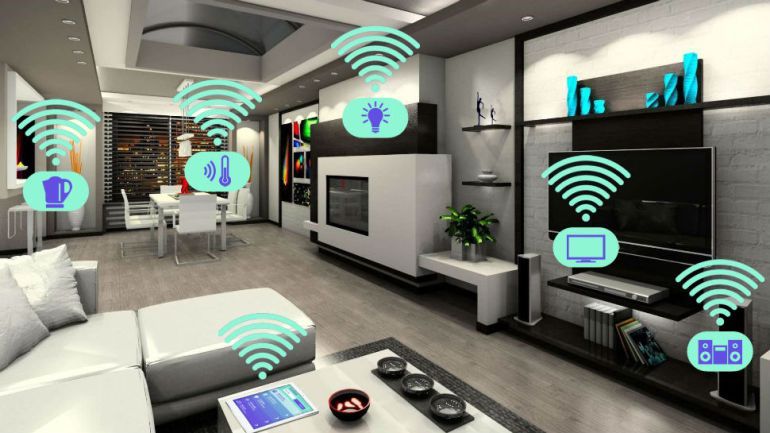 If you're paying attention, you've noticed the growing number of ads for devices that make it possible for you to leave the country and control your home's lights, shades, heating/AC, entertainment, irrigation or security systems from your cellphone. These Internet-connected smart home devices have big appeal with today's buyers--particularly younger ones who don't do anything without their smartphones.
Builders paying attention: New projects providing some level of smart technology
Nearly half of San Francisco's new condominium developments offer some level of smart technology—generally reflected in the sales price. Luxury properties are already equipped with high-end finishes, so it's common for smart heating and cooling systems to be built into the unit when the buyer moves in.
One project in San Francisco's SOMA neighborhood is offering buyers home automation systems that remotely control lights, shades, heating/cooling systems and entertainment systems. Buyers love the conveniences they afford, but they also like the cache--these technologies are associated with high-end homes.
Buyers or existing homeowners who purchase or live in homes without smart features can upgrade. Those who are looking for an all-inclusive home-automation package can expect to pay $1,000-2,000, but upgrading an older home can cost more. In many cases, these older homes have antiquated electrical systems that require significant upgrades to meet the demands of these new technologies.
Benefits transcend convenience: Insurance companies are starting to pay attention
Some insurance carriers are offering discounts to owners who wire their homes with these smart amenities. Research is showing that buyers are willing to pay more for a home with smart features, and it also may help lower their insurance premiums.
Incentivizing homeowners to embrace smart home technologies
According to a recent MIT Technology Review article, State Farm, USAA, Liberty Mutual and American Family are incentivizing owners to add smart devices to their homes.
Liberty Mutual will send customers a Nest smoke detector free of charge, then cut their fire insurance premiums.
American Family offers discounts to owners who install the Ring Video Doorbell, which allows owners to view who is at their door from a smartphone or a computer.
While smart home technologies may be luxury items for now, expect them to be standard new-home features in the near future. A Houzz survey found that those homeowners who upgraded with smart technologies are very satisfied with the results; the average spend for smart security or entertainment systems was $1,500.
Looking for a realtor who understands the East Bay real estate market?
Contact Parisa Samimi. More than 20 years of comprehensive industry experience.