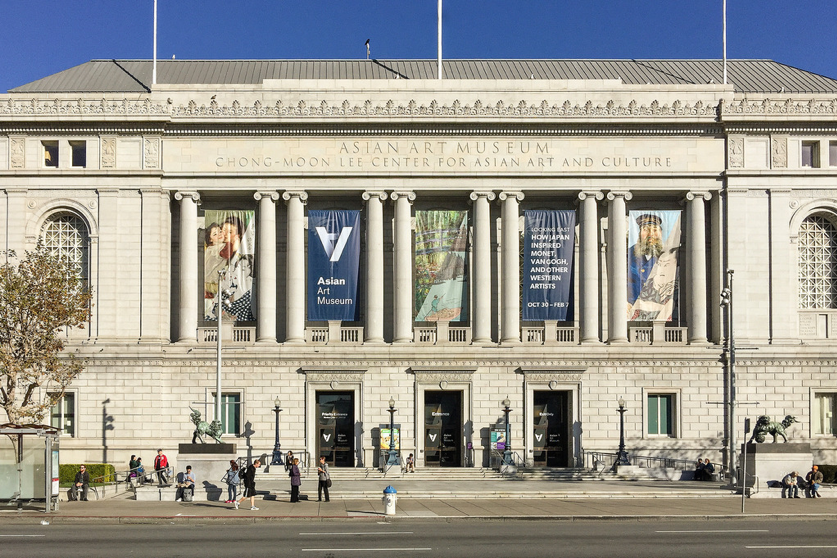 Can you believe December 1st is tomorrow? But before all the holiday parties and frantic shopping, among us is the season of free admission to museums! San Francisco has a huge range of top-notch museums. Throw in parking, special exhibits and a visit to the gift shop, and the cost of attendance quickly adds up. Take advantage of free admission days and celebrate the wonderful culture, art, and activities they have to offer. Many of these museums offer free admission to their facilities at least once a month. I've rounded up the best free museum days for the first two weeks of December below.
Sunday, December 2nd:
Tuesday, December 4th:

Conservatory of Flowers
Contemporary Jewish Museum
De Young Museum of Fine Arts
Legion of Honor
Museum of Craft & Design
Yerba Buena Center for the Arts

Tuesday, December 11th:

Botanical Gardens in Golden Gate Park
Asian Art Museum (December 2nd)–
With more than 18,000 works of art, the Asian Art Museum is one of the most comprehensive Asian art collections in the world. Located near the Civic Center, some collections date back as much as 6,000 years old. Founded in 1966, this museum connects art to life. Courtesy of Target, general museum admission is free every first Saturday of the month. If you can't make it in December, there is always January!
De Young Museum of Fine Arts (December 4th) –
This museum is one of the Fine Art Museums of San Francisco, along with the Legion of Honor. It's located in San Francisco's Golden Gate Park. Opened more than 120 years ago, de Young showcases American art from the 17th through the 21st centuries. Additionally, the museum is home to art, textiles, and costumes from the Pacific and Africa.
Botanical Gardens in Golden Gate Park (December 11th) –
One of the most beautiful and calm places in San Francisco, the gardens are home to 8,500 plants from around the world. Typically, people spend about 1.5 to 2 hours enjoying nature and the serenity. The gardens are also located in San Francisco's Golden Gate Park. Make sure to pack a picnic because there is no food or drinks available to purchase in the gardens. You will not be disappointed! Before visiting all these museums, I suggest getting there as early as possible to make sure you receive a ticket.
If you're thinking about selling or buying a home or looking for investment property in the San Francisco Bay Area (Oakland, Berkeley, Piedmont, Albany, Kensington, El Cerrito) contact Parisa Samimi, Real Estate Broker and Top Producing Agent at Golden Gate Sotheby's International Realty in Berkeley. More than 20 years of comprehensive industry experience.