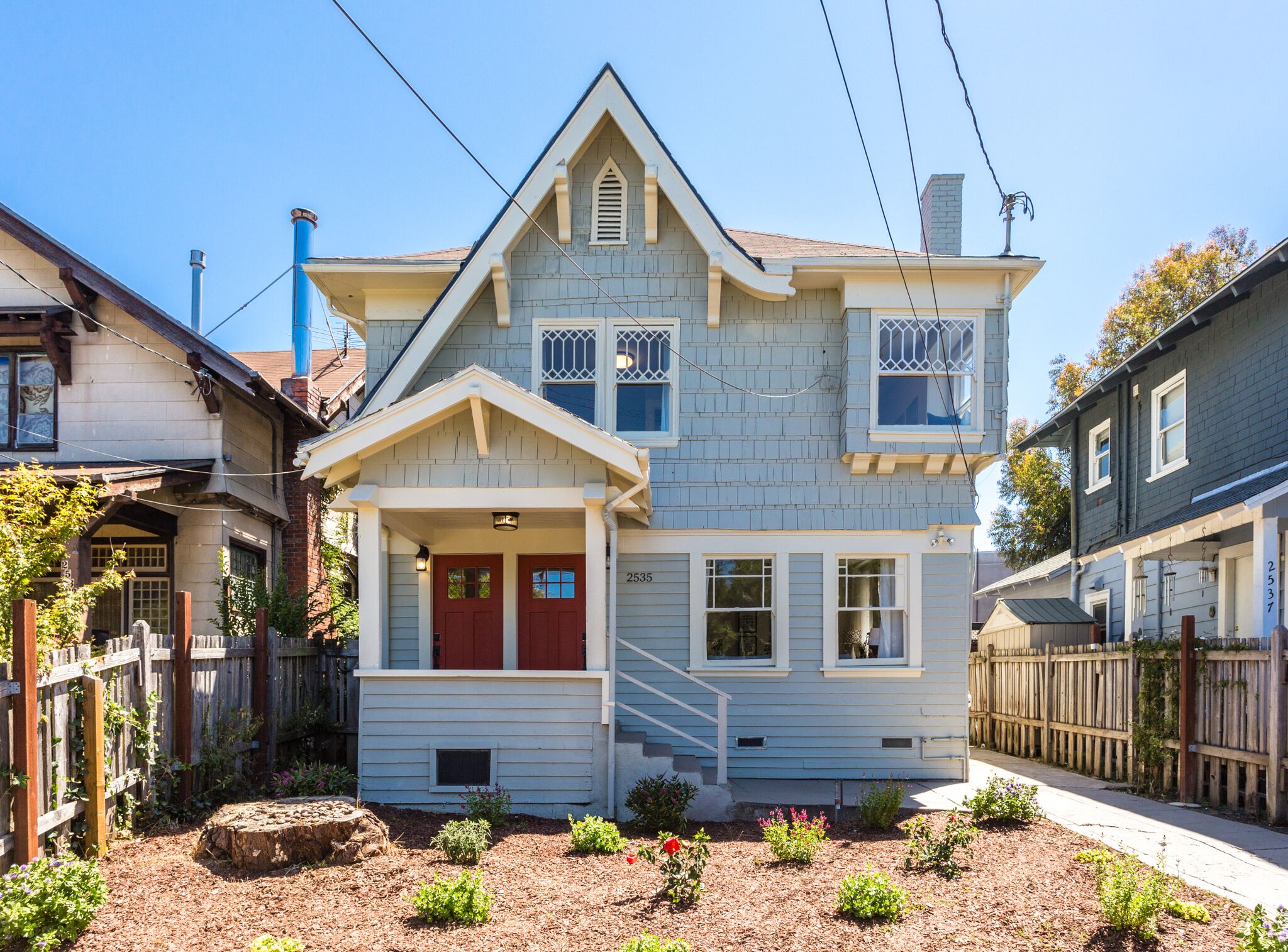 When you walk up to a home or see a photo of it online, what is the first thing you notice? The garden, the front door, or the color of the home's exterior, perhaps? These are all the things that buyers see when they get their first impression of the home you are selling—this is called curb appeal.
This can feel a bit daunting, right? You want prospective buyers to see a picture of your home and be interested in coming to the open house or giving your agent a call about it. It doesn't have to be so intimidating, and there are some simple ways to start the process which will make a big difference. Here are four quick tips to help your home have the right curb appeal.
1. To start, pretend you are a buyer yourself. Explore the exterior of your home, step through the front garden. Try to notice things that may need to be changed. Take photos of the house and take a look at them with an outsider's perspective. Take notes of things that should stand out more, or the things that should stand out less.
2. Establish your budget for some home improvements. Maybe the front walkway needs to be paved, or the house needs a fresh coat of paint. An easy (and inexpensive) way to make your house look more fresh is to repaint the front door and do some power washing. Get rid of those cobwebs to make your home look more appealing and welcoming.
3. Simple changes make a big difference, so the little things you can do to make your home stand out will be very appealing to prospective buyers. For example, change those rusted light fixtures and front door handle!
4. Put some colorful plants by the front door and around the front of the house. Do some basic landscaping by putting some mulch over the dirt to make the front look clean and fresh. Adding color to the front of your house will make it pop and will draw people in.
As a former appraiser I specialize in pricing and valuation. I advise my clients on improvements that can bring most return on their investment. Sellers often make the mistake and over spend to prepare their properties for the market. Call me today at 510-410-4050 for a free consultation, or visit www.parisasamimi.com, I would love to help!
To learn more about the selling process, contact Parisa Samimi at 510-410-4050, Broker Associate and Top Producer at Golden Gate Sotheby's International Realty, Berkeley, CA 94707