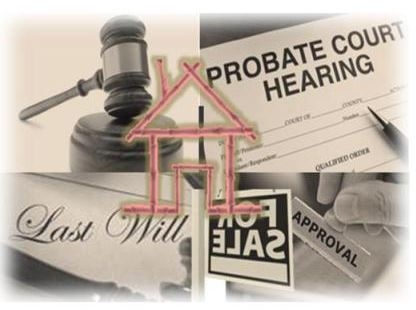 Creating a Living Trust is a relatively simple thing to do, and it's one of the most thoughtful gifts you can give your heirs. It means they will avoid the expensive and often lengthy process of Probate at what will already be a very difficult time.
Despite the relative ease of creating a Living Trust, the reality is that more than 50% of Americans die without one. The result is that their families are left to deal with lawyers and Probate court. Those whom the court appoints as Executors and Administrators need knowledgeable resources to facilitate the marketing and sale of the real property that they are inheriting to ensure that transactions are handled with integrity and efficiency. In many cases, the real property includes not just the family home but vacation property, rental property and/or a timeshare.
The growing need for the expertise of a CPRES
As America's baby-boomer generation ages, the number of Probate cases will almost certainly increase, so it's no surprise that Certified Probate Real Estate Specialists (CPRES's) are in such high demand. A Probate-Certified Realtor understands the complications, requirements and best practices for directing the transaction to its completion and helping the estate reach a successful closure.
Probate cases can vary dramatically in complexity, yet all Probate cases follow a methodical, process. For the real property in the estate, the process includes:
1. An evaluation of the property and external market conditions. Getting an evaluation from a professional assessor is the critical first step.
2. Recommend repairs that provide the seller with the greatest return on investment (ROI). In many cases, as people age, they neglect their homes, whether for financial reasons or because they don't see a reason to be making repairs or upgrades at this point in their lives. As a result, it's not unusual for those old family homes to be in need of sometimes extensive repairs. In order to achieve the best market price for a home, we always advise sellers to make both structural and cosmetic repairs and upgrades.
Probate-certified realtors are generally experienced professionals with a number of years of industry knowledge. They have developed teams of skilled contractors, painters, landscapers, stagers, organizers and other professionals who can help transform a worn home into one that is market-ready, able to realize its maximum ROI.
3. Once a home has been repaired and staged, CPRES's market properties through their extensive network of contacts to sell the property at the best possible price.
Other unique conditions of Probate Real Estate Transactions
There are several other features of the Probate real estate transaction that makes it unique. Probate is a court-ordered procedure, and a CPRES is ultimately responsible to the court. Every action must be carefully documented, and it's important that detailed records are kept.
Probate means that a family has lost a loved one. In the midst of their grieving, they're having to deal with the intricacies of the estate. In many cases, it means selling the family home, and this can be an additional emotional experience for family members who are already feeling the painful loss of their loved ones. In addition to the transparency that is required by the court, Probate cases require sensitivity, understanding and compassion.
Parisa Samimi is a skilled CPRES who has seamlessly handled many of these transactions for her clients. Something that sets Parisa apart: a background in assessment. She provides valuable support appraising market value. Contact Parisa Samimi if you're facing Probate and need the help of an experienced, certified Probate real estate agent who is sensitive to the emotional needs of the families with whom she works. More than 20 years of comprehensive industry experience.