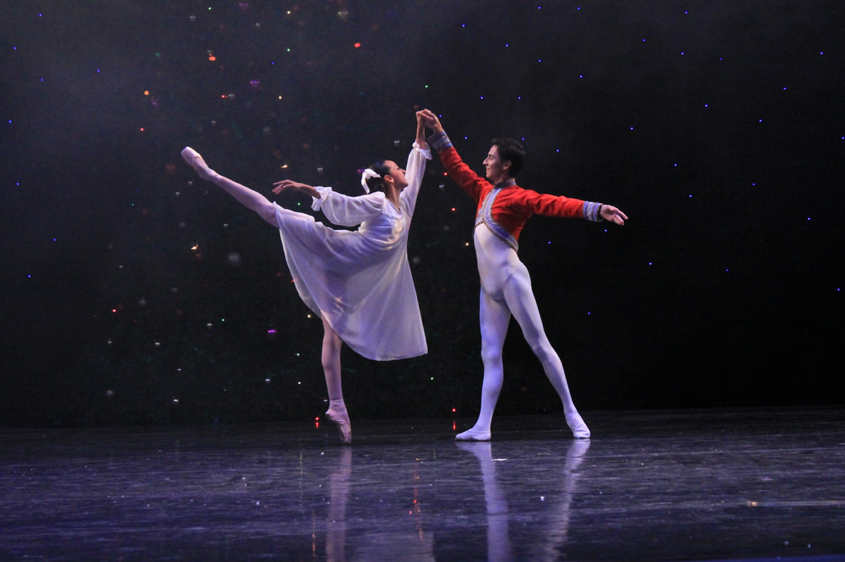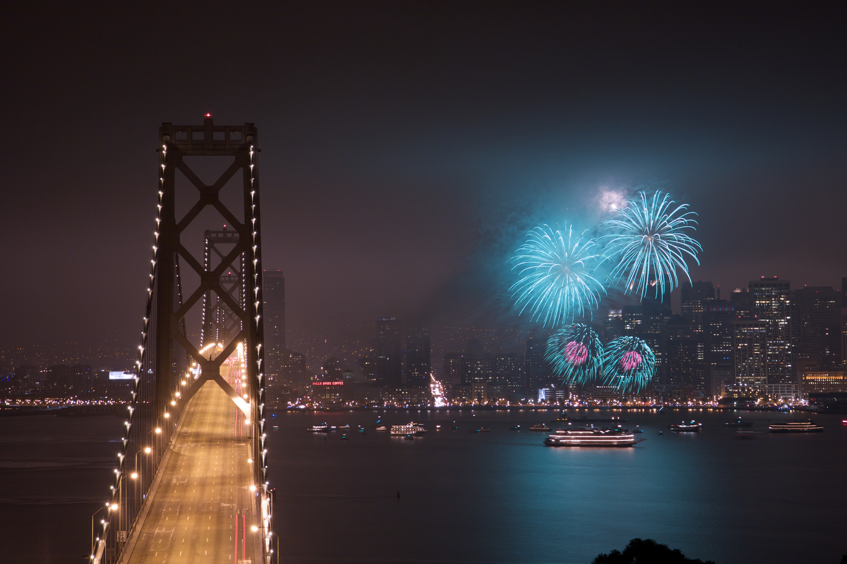 For this week's blog, I have two Bay Area Spotlights you! The holiday spirit is brought to life in Oakland with a whimsical version of the Nutcracker. The ballet is a beautiful display of dynamic dancing with creative costumes, and magnificent sets located at Paramount Theatre. As December comes to an end, say goodbye to 2018 and ring in the 2019 new year with 200,00 fellow San Franciscans for the free waterfront firework show on New Year's Eve.
With the Oakland Symphony along with the Piedmont East Bay Children's Choir, make your holiday's extra special and celebrate the season with the Oakland Ballet. The holiday season just isn't complete without cheering on Marie as she rescues the Nutcracker Prince. The ballet is taking place on December 22nd and 23rd. Tickets are available online to purchase at http://oaklandballet.org/wp/performances/graham-lustigs-the-nutcracker/. Additionally, you can purchase encore reception tickets and celebrate opening night with meeting the ballet dancers and director. I suggest getting there early with the doors opening 60 minutes before show time.
If you don't have New Year's Eve plans yet, come enjoy the free, spectacular show of fireworks at midnight! On Saturday, December 31st at 11:59 pm, the fireworks will launch from barges located 1,000 feet out in the bay. The best viewing spots will be south of the Ferry Building along the Embarcadero between Mission and Folsom Street. I also suggest arriving early because the fireworks show will start at the stroke of midnight. Furthermore, if you're close to Pier 14, the fireworks will be synced with music through speakers from Pier 14 down the Bay Bridge. For more information, go to https://sf.funcheap.com/san-francisco-new-years-eve-fireworks/.
If you're thinking about selling or buying a home or looking for investment property in the San Francisco Bay Area (Oakland, Berkeley, Piedmont, Albany, Kensington, El Cerrito) contact Parisa Samimi, Real Estate Broker and Top Producing Agent at Golden Gate Sotheby's International Realty in Berkeley. More than 20 years of comprehensive industry experience.